Stage technology solutions for luxury cruise ships
We have implemented several different kinds of stage technology solutions for world-famous cruise ships such as Oasis of the Seas, Allure of the Seas ja Symphony of the Seas cruise ships. The solutions have utilised the wide product range and know-how of the entire SKSGroup.
Our implementations include i.a. ice cover machine and Rising Tide Bar projects. Rising Tide Bar is a bar that moves between the floors. The latest delivered Rising Tide Bar is located in the world's biggest Symphony of the Seas cruise ship. Symphony of the Seas is already our fourth project in which we have delivered control system and lifting solution.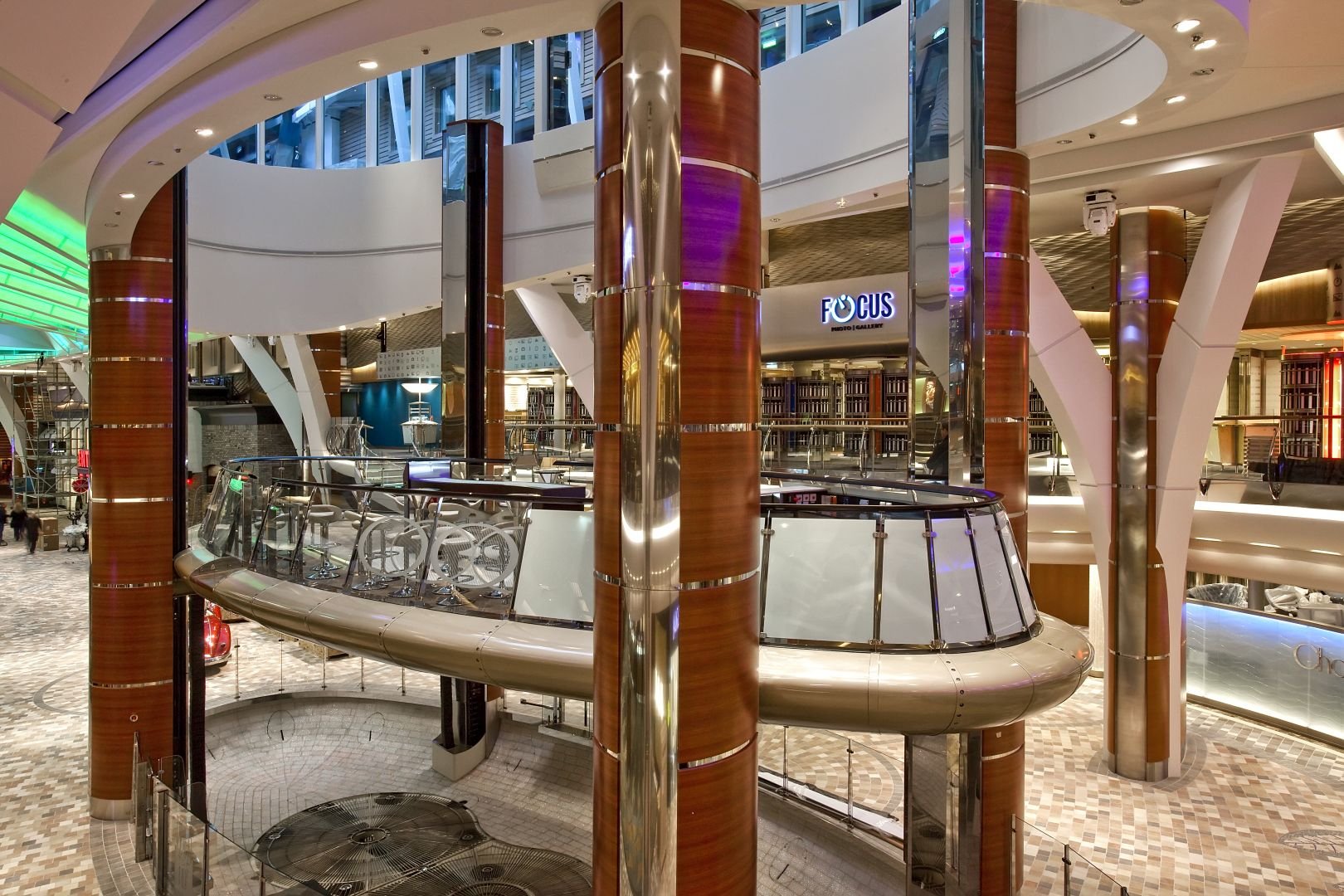 In addition, we have also executed more traditional stage technology solutions for cruise ships, such as stage mechanics, curtains and stage control system solutions.