case corenso united: modernisation of a cutter
SKS Control solved the operational problems of cutter in Corenso United Loviisa by renewing servo drives, inverters and control system of the line. The cutter worked unpredictably by doing extra cuts or sometimes it did not work at all.
The original supplier of the servo drives and inverters tried to solve the problem by delivering new components. Unfortunately the problem occured still time to time. SKS Control delivered SP servo drives, SK inverters, the parameters and programming to Corenso. At the same time HMI panel and interface, control system and cabels were renewed.

Problems vanished after the modernisation and customer could continue production without akward standstills.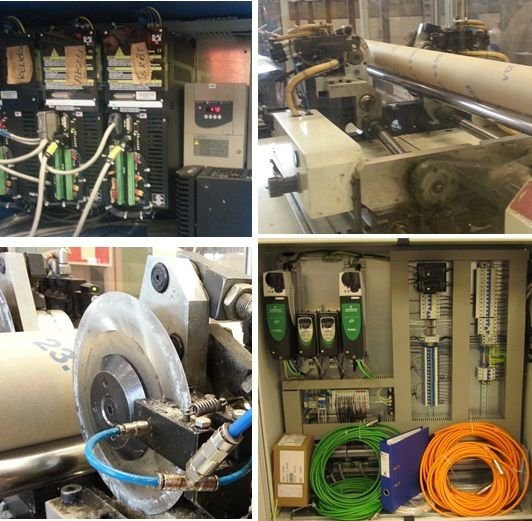 New gearboxes and motors to Corenso United Sweden
Corenso United Sweden had similar cutter than in their Loviisa plant and also this cutter had problems. The mechanics of the cutter needed renewing. SKS Control delivered new servo drives, inverters, gearboxes and motors. The cutter was equipped with SKS Gateway remote access solution.
The modernisation of the cutter was made in Loviisa and the final initialisation and introduction in Sweden. Change requests and assemblies were executed on time and production was able to continue without significant losses.