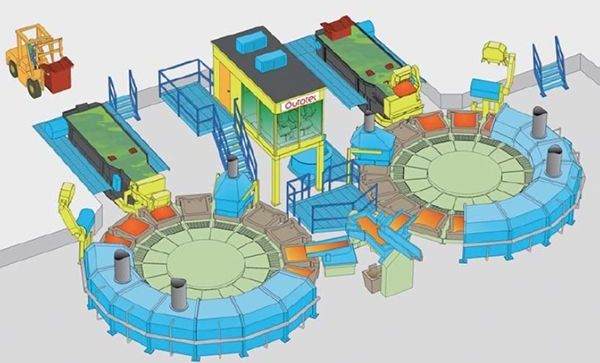 Save time and costs by choosing a turnkey solution instead of single components
Outotec chose SKS as a supplier for a delivery of a molding table because of their good previous experiences. The molding table includes servomotors which are controlled by servo drives. The motion control system is built with SKS ACN motion control devices.
Modernizations and test equipments
modernizations of mechanic and automation solutions
designing and sizing
manufacturing and assembly
programming and initialization
Machine safety
safety inspections
designing and installations
programming and initialization
maintenance and preventive maintenance
functional industrial turnkey solutions
We offer our products to our customers as turnkey solutions which enable designing and building complete systems. Turnkey solution projects can be about modernizing machines, equipment or production lines or building new test equipment.Typically, turnkey solution projects involve product development, deliveries of designed systems and application projects for end users.

Development project includes typically a turnkey solution designed for the OEM's product, such as a development of a control system or designing and building a prototype. An important part of development project is to test and optimize different product options and technical solutions. The resources for testing and optimizing are allocated according to the planned life cycle and production volume of the system.

"Areas of responsibilities are easier to discuss
when purchasing a turnkey solution instead of single components."
Risto Huttunen, Department manager, Outotec Oyj